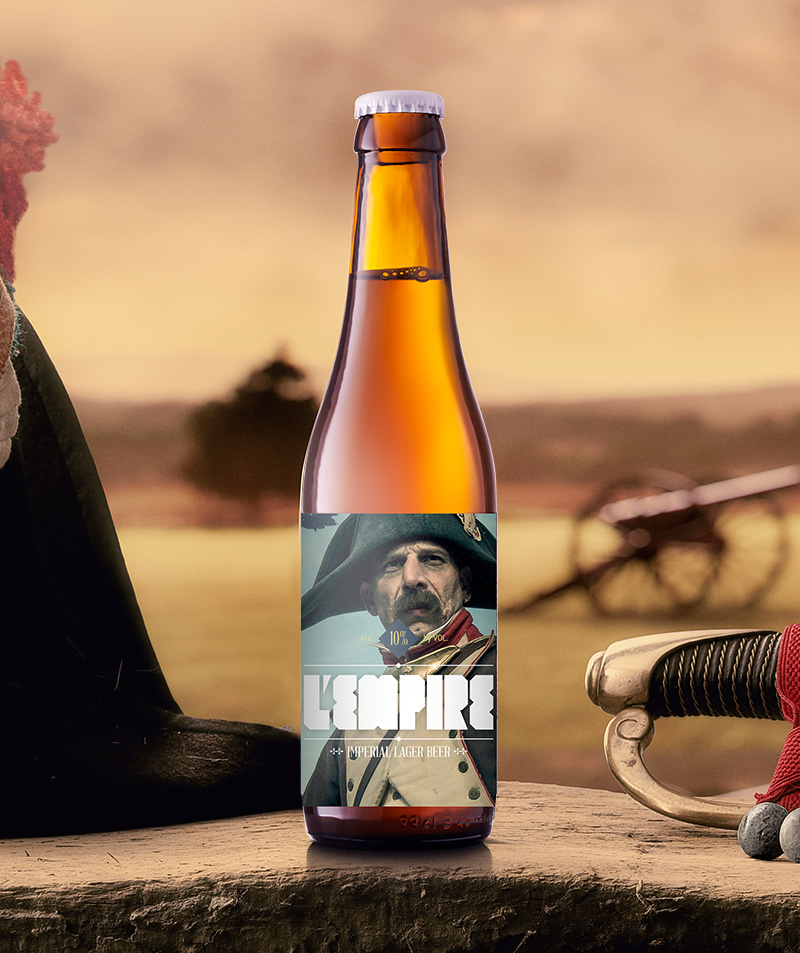 Empire
The Empire is an Imperial Lager, strong and low fermentation. The Hallertau dry-hopping gives a fruity tast but without bitterness.
TYPE Imperial Lager
ALC 10%vol.
IBU 35
EBC 12
VOL 33cl, 75cl, 20l
57€60 for 24
2,40 €
Story
Venant de loin, un homme chevauchait depuis plusieurs jours les plaines de Haynaut, pressé de rejoindre les lignes de front en terres brabançonnes.
À hauteur des premiers reliefs borains et alors que le soleil entamait à peine sa descente, Jean-Luc Delploumette,
pris d'une ranette fulgurante, mit pied à terre en s'écriant...
"Une Empire! Ma jument pour une Empire! Habie m'biau, j'ai l'goyé pu' sec que l'huche de l'enfer!"