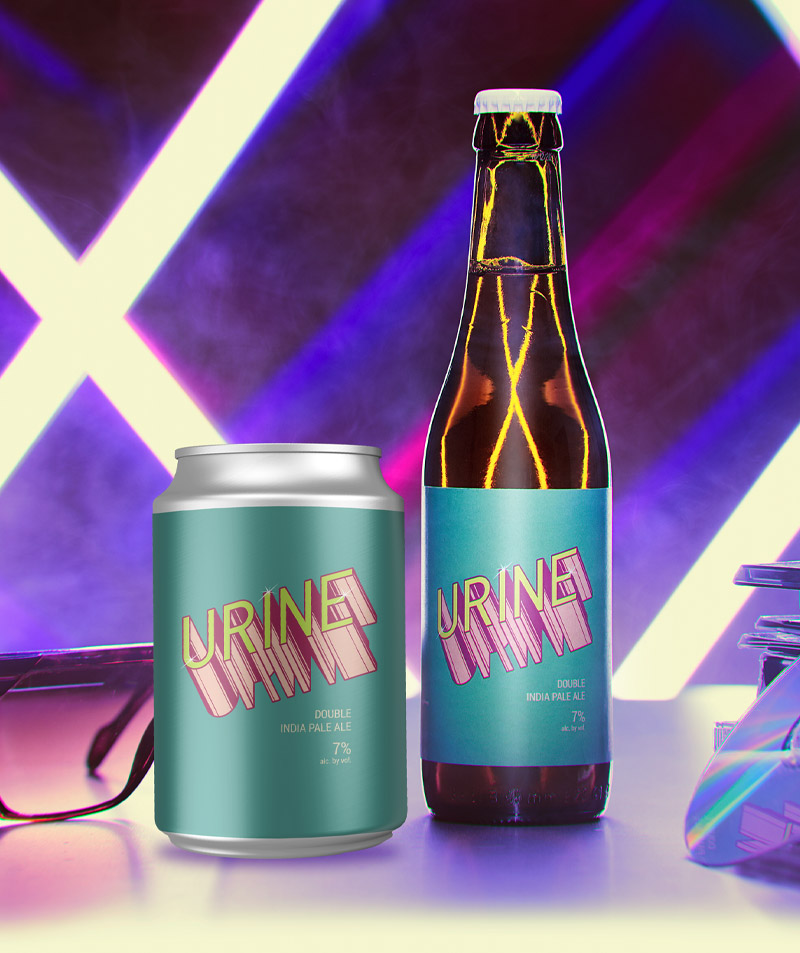 Urine
The Urine is a double IPA with a dark blond color. The nose is very hoopy. The hops; Citra and Amarillo, were used in 'cryo' form to have a special hop taste.
TYPE Double IPA
ALC 7%vol.
IBU 76
EBC 7
VOL 33cl, 20l
55€20 for 24
2,30 €
Story
Oufffff...
You don't want to know the truth behind this dirty story...
Before you say anything stupid... taste it !