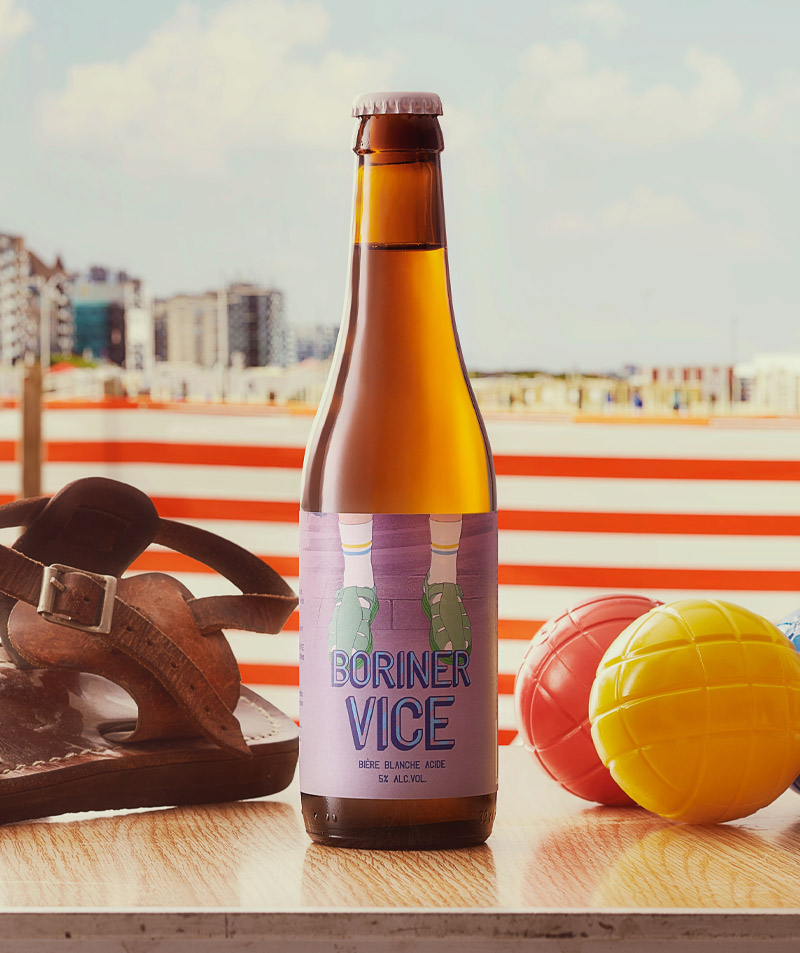 Boriner Vice
Boriner Weisse is our berliner weisse. Brewed with the 'sour kettle' technic, it's sour and fruity in the aftertaste. Dry-hopping with Mandarina bavaria.
TYPE Berliner Weisse
ALC 5%vol.
IBU 7
EBC 6
VOL 33cl, 20l
55€20 for 24
2,30 €
806 in stock
Story
BORINER VICE est notre interprétation de la Berliner Weisse, une bière au blé, née au 16ème siècle en Allemagne. Ce style était tellement apprécié des troupes napoléoniennes qu'elles l'appelaient « le champagne du nord ».
 
Délicatement acide, la BORINER VICE offre un tourbillon de saveurs fruitées (pommes vertes, citron) teinté d'arômes de vin blanc. Son effervescence la rend si rafraichissante que tu affronteras l'été et ses troupes de touristes sans craindre la soif.