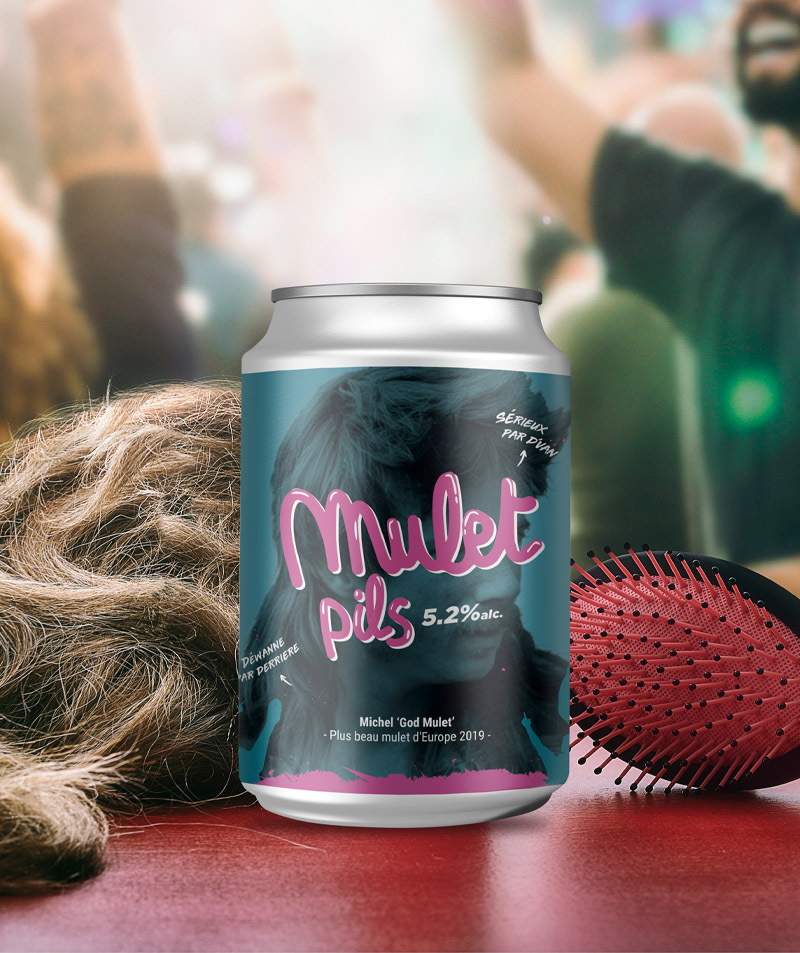 Mulet Pils
La Mulet Pils is a lager with wheat and rye, it's between a lager and a wheat beer. We put a small dry-hopping of Saaz et Bramling cross.
Ultra-drinkable.
TYPE Wheat Lager
ALC 5,2%vol.
IBY 28
EBC 6
VOL 33cl, 20l, cannette
45€60 for 24
1,90 €
Story
Creative fantaisie, hair anomaly or ultimate bad taste?
Mulet is a freedom expression !